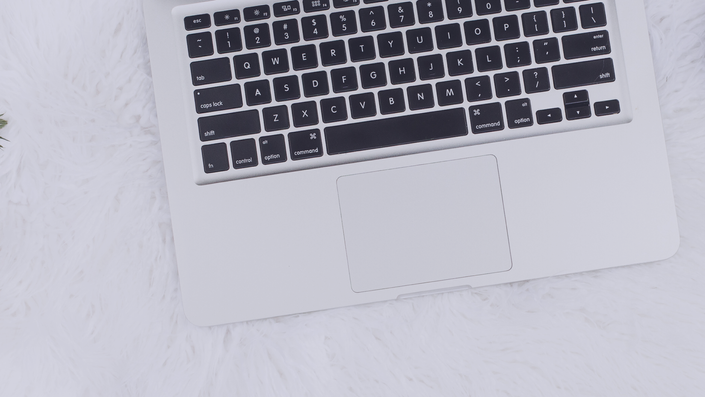 10 Things to Do Pre-launch
Free training #3
Things to do before launching your freelance medical writing business

In this training I cover 10 things you should do before launching your medical writing practice.
Course Curriculum
First Section
Available in days
days after you enroll
Frequently Asked Questions
When does the course start and finish?
The free training materials will be available indefinitely after you've enrolled. The full-length 6-Week Course is also self paced and does not need to be completed in 6 weeks despite its name!
How long do I have access to the course?
After enrolling, you have unlimited access to this course for as long as you like - across any and all devices you own.
Where do I find out more about the 6-Week Course?
Please see http://6weekcourse.com/aboutcourse/
What's the 6-Week Course?
This course covers everything you need to know to start your freelance medical writing business. If you have an advanced degree in a science and writing ability, it is the quickest way to find out if this work is for you and also to get into the field from whatever your current career is. The course helps you to get set up as a freelancer and to understand the types of work out there. If you pass at least 5 of the 6 feedback modules and have an advanced science degree and fluent native-level English, you will also get a chance to subcontract for Nascent Medical, LLC.
What does the full-length 6 Week Course cover?
Week 1—Prerequisite Skills and First Steps
Mistakes Medical Writers Should Avoid
Medical Writing Style
A Checklist for Pieces You Really Care About
Reading List
Week 2—Setting Up Shop
Potential Medical Writing Markets
Rules of Website Design for the Freelance Medical Writer
How to Get Your First Freelance Medical Writing Clients
Useful Software and Equipment for Medical Writers
Checklist of Questions to Ask Clients When Taking on a New Project
When to (And When Not to) Network and Help Others
Freelance Integrity–Meeting Deadlines, Plagiarism, and Other Issues
Part-time Clinician/Part-time Writer
Getting into Regulatory Medical Writing
Week 3—Writing the Medical News
Scope of Medical News Writing
How to Write the Medical News
Interviewing Tips and Techniques for News Writers
How to Get Medical News Writing Work
Covering Medical Conferences
Recommended Links and Reading
Week 4—Writing CME and CPD
Understanding Fair Balance
Getting the "Ghoul" out of "Ghostwriting"
Writing Needs Assessments
Needs Assessment Checklist
Recommended Links and Reading
Week 5—Feature Article Writing
Scope of Feature Article Writing
How to Write Feature Articles
Interviewing Tips and Techniques When Writing Feature Articles
How to Get Feature Article Writing Work
Week 6—Running Your Freelance Medical Writing Business
Positioning Yourself as a Freelance Medical Writer
New Business Trends That Freelance Medical Writers Should Consider
Negotiating and Collecting Your Pay
Contracts 101 for Freelance Medical Writers
Invoicing Your Clients
Organizational Tips for Freelance Medical Writers
A Few Apps to Improve Productivity
When to Break Up With a Client
Freelance Customer Service (AKA Getting Repeat Business)
Self-Care for the Busy Freelancer
BONUS Content
Several examples of different types of medical writing, including features articles, needs assessments, and news articles
Contract and NDA examples
An email program that will really help with sending out all those emails!
See more info here.
Access the 6-Week Course here.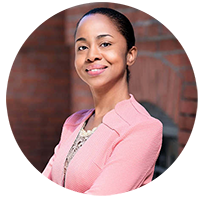 "Emma is a veteran in the medical writing/editing community who has been providing value (both free and paid) for several years. The 6 week course gave me greater clarity and a better perspective regarding my preferences in the field. Her mentorship, expertise, the potential to become a subcontractor of her own company, and the confidence one gains to solicit clients of their own, are far more valuable than the price of her course(s)."

Petal Smart, Veterinarian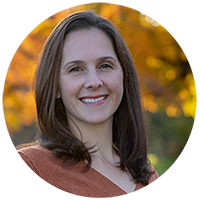 Whenever anyone asks me how to get started in medical writing, I suggest taking Emma's medical writing course. The course itself is tremendously helpful in learning the basics and business of medical writing and generating writing samples that can eventually lead to jobs. Perhaps the best part is the potential for getting paid work through Emma's business. Other medical writing courses are out there, but few, if any, give this opportunity. Additionally, in taking the course, you become part of a medical writing community to exchange ideas and ask questions. In the past year, I've been able to bring in more income than I had hoped for doing a job that I love, and it all began with Emma's training!"
Brigid Stadinski, PhD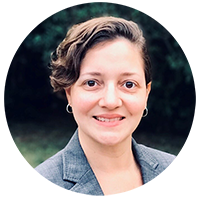 "Emma is a great teacher and mentor, and I'm looking forward to her course on becoming a freelance medical editor, which I anticipate will be a great learning experience. Emma's 6-week medical writing course was extremely helpful in getting me started in my new career. As a result of the course, I was able to successfully transition from clinical practice to full-time freelance medical writing in a short amount of time."
Xiomara Santos, MD
Your Instructor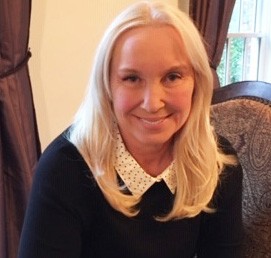 Dr. Hitt Nichols is a long-time medical writer. Her mission is to help people with a scientific or medical background and writing ability to create a life they love working remotely in the lucrative field of medical communications, just like she did after finishing her PhD 20 years ago. To date, Emma has helped hundreds of people set up their own freelance medical writing and/or editing businesses. She is also founder of Nascent Medical, LLC, a company that delivers high-quality medical writing and editing services to the healthcare industry. Although there's no guarantee, she likes nothing better than to give the talented graduates of her writing and editing courses their first medical writing projects to help them get started.

Emma has a doctoral degree from the Nutrition and Health Sciences Program at Emory University and an MS in professional communication.